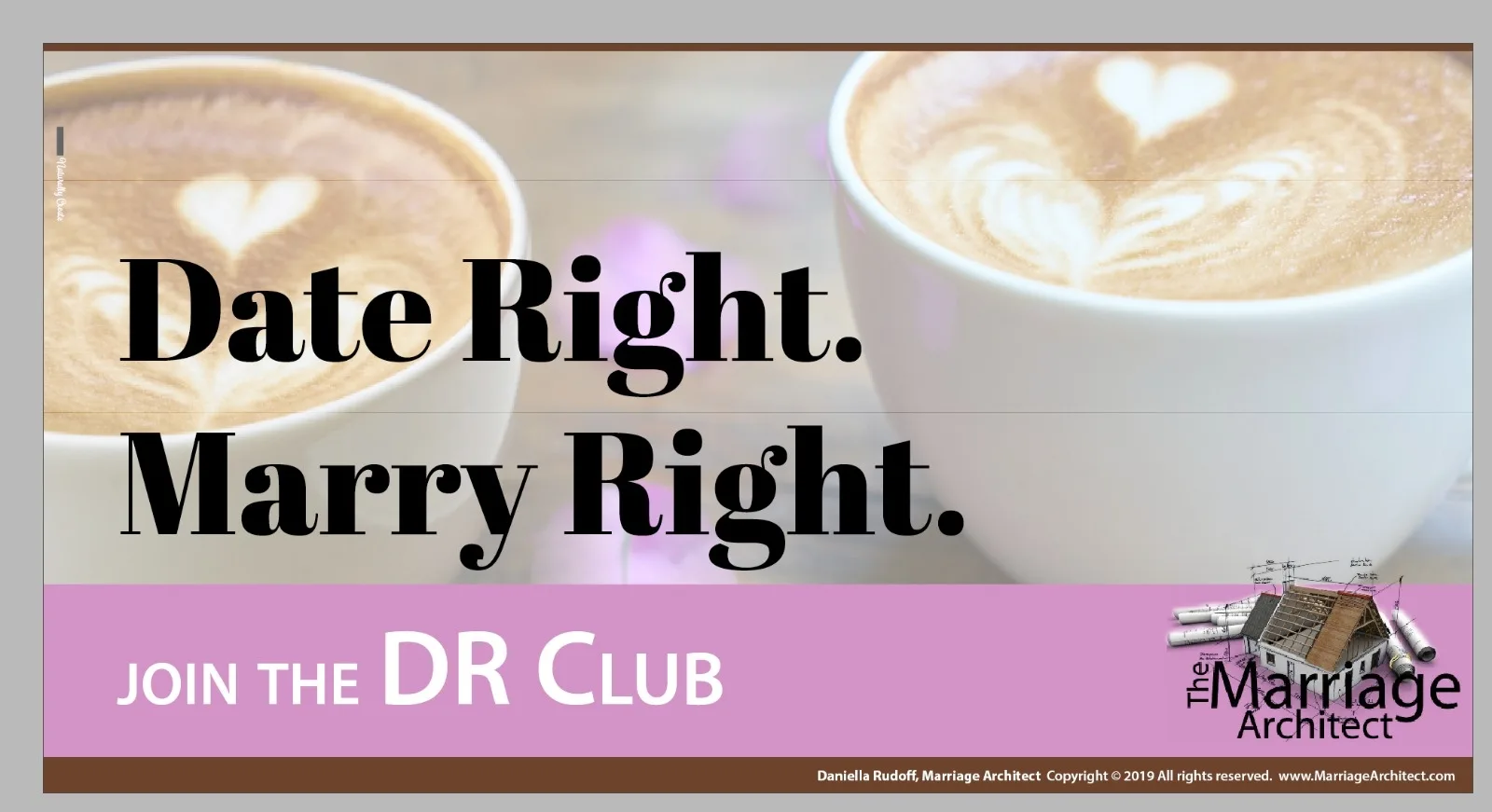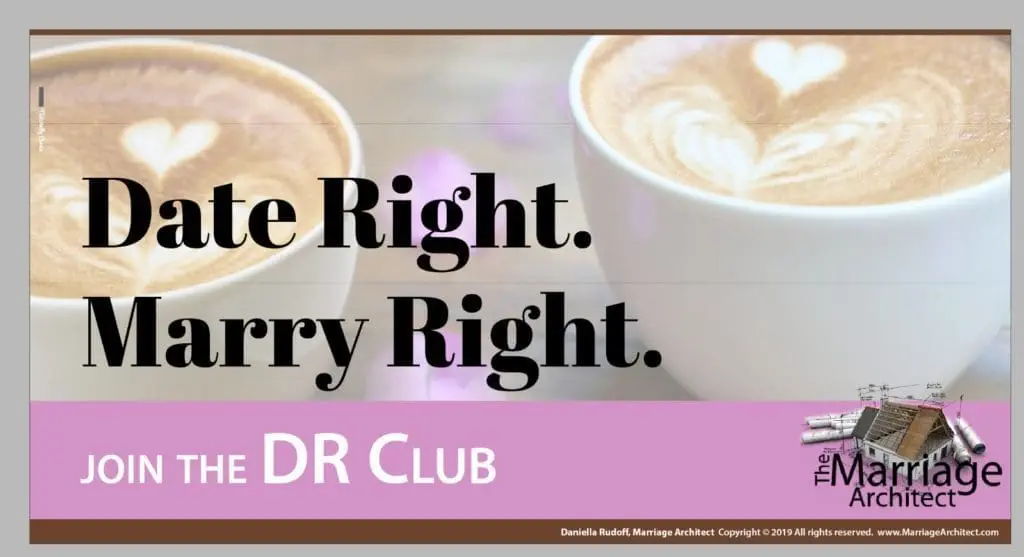 How do I join?
After you check out,
you will receive an email with a registration link
1x month (for 3 months) Dating Q and A with other Club members
1x month (for 3 months) Dating Roundtable event (20s and 30s)
The events will be on Zoom so you can join us from anywhere!
Access to my Dating courses on my website:
Date Right. Marry Right

. 6 session course with videos and worksheets ($250 value )

Dating Smarter Series

2 part series with videos ($49 value)
You will receive a personal code to access my courses on your own time.
3 month dating success plan! A discounted introductory price for 3 months and then my hope is that you could be successfully dating after that time period and you can choose to renew the plan or take a break in order to enjoy a new relationship. Although, you may want to continue to have full access to Dating Q and As while you date. 
Price: Only $200 USD for 3 months of great value!
After the first successful Dating Roundtable, when I received many appreciative notes of positive feedback saying that the meeting was so comfortable and enjoyable, I decided to open up a Club so that people could get more of what they were enjoying.   The Club members originally met after the Dating Roundtable event, but it was a lot for one evening  and they needed a separate date and time for a meeting.  
At the Club, I saw that people wanted to ask me a lot of dating questions and they were so happy to hear how I responded to their questions and to the  questions that other people had.  It gave them new perspectives on topics that they either needed now or may one day need.  Although most singles are aware and dating is somewhat intuitive, there is so much that people can glean from my experience of 10 years of setting people up on dates and knowing what works well and what really doesn't.
The more people who join this club, the more opportunities there are for meeting new people and networking in order to set each other up, as well.  So spread the word! You never know which interaction will lead you to the right one for you!
In addition, it will also be like another Dating Roundtable event where you will be able to meet and get to know each other and the others who have joined this special growing club.
For right now, I am offering to set you up with someone from the group, if you are both available and interested in meeting each other.
If you have already come to meet with me, then that's wonderful and works to your benefit.  If not, then I encourage you to set up a meeting and become an official member of my network  after a full 1.5 hour session.  Once that happens, I can personally guide you and your dating, set you up with other potential matches from my network and hopefully guide you towards a successful and happy marriage. Email me to ask for more information about how my 1:1 meeting  works. Daniella@MarriageArchitect.com
Privacy is very important to me, so in the Q & A portion,  no one's names or situations will be exposed, unless the person asking in the group expresses the question publicly and is comfortable with sharing.
***The Club does not include having a private 1.5 hr meeting with Daniella Rudoff (this is necessary so that Daniella can get to know you in order to set you up with those in her private network when there is a good potential match)
***The Club does not include Daniella Rudoff's Proactive VIP Service.
*** Daniella Rudoff reserves the right to remove anyone from the Club who isn't a good fit, or is making others in the group uncomfortable for any reason.
***When there is a successful engagement that results from my Dating Roundtable and Dating Roundtable Club, Daniella has your permission to use your name and pictures on my website and social media in order to encourage more participants leading to more successful couples. Of course, I will wait for your official permission when you get engaged and the timing of when to post!